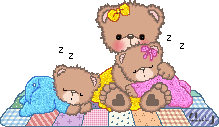 I haven't been here for awhile, sadly my precious Daddy had a heart attack and due to that; my precious parents decided to move to a small home. A beautiful apartment with all the modern things like A/C, a corning wear hotplates, fan-forced oven and more.
It has 2 good size bedrooms 2 large bathrooms and a study nook the laundry is all behind a lovely cupboard doors!! Antony, Joshua and I feel so remarkably blessed as they are only 5 minutes away by car!! I can see them anytime every day!!! I am so excited!!
However the move has been very big with tons of things to move Mine and Ant's garden looks like a nursery and we still haven't finished! It's been a wonderful family time which I have enjoyed even though we have all worked very hard.
My precious Sister came all the way over from the eastern states to help with the move. She goes back today at lunch time I am so sad to see her go! However I know her family need her home so now we wait till the next time we see her!
Well it is 5 to 1:00in the morning and I am so tired I hope all is well with my precious friends and family!!
So till I have time to come back again good night precious people!!
oxoxoxoxoxoo