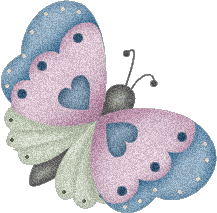 *~*~*Jilly's Day*~*~*
Outside my window
– I see Eggery Pond and the fish swimming around it's so pretty! I also see our new fence Thank you Lord!!
What am I thinking
– How God has blessed me with a wonderful family! Thank you Lord!
What am I thankful for
– My salvation, my precious Hubby, Our wonderful children! Our home! Family!
What am I wearing
– Blue Jeans and a pretty blue top with lace worked into the fabric, Black lace up shoes and my hair pulled back into a pony tail, perfume and makeup!
I am going
–
To the local Op Shop to drop some stuff off! Then shopping for some food for my family! To visit my Mum & Dad!
I am reading
–
"Fascinating Women Hood"
I am hoping
– For my home to be finished soon! For my family to walk with God and in His perfect will for them!
From the kitchen
– I have already started tonight's dinner Lamb Chops they are marinating in marinade and beer!
Around the house
– Mt. Washmore is on and I have tidied some of the lounge that's why I am off to the Op Shop!
What can I hear
– Only the computer humming away and the occasionally kitty noise!
One of my favorite
things
– A lovely smelling home with bread baking and chocolate chip biscuits cooking! The sounds of my Hubby and Son talking and laughing! Answering the phone and hearing our Daughters voice on the other end!
A few plans for the rest of the week
- Getting my home clean and tidy, finishing off our bedroom, getting ready for my precious Dad's Birthday Party at the end of the week!
Verse for the day
– Psalm 23
My picture of the day
– Our Son and Daughter at our Daughter's Wedding!