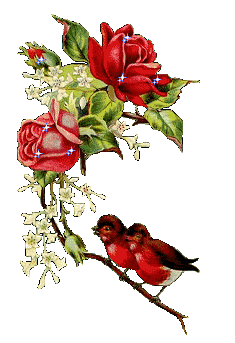 ~*~*Jilly's Day*~*~*
Outside my window
- Outside my kitchen window is a large pond with a beautiful water fall and lilies growing in the top pond! It's beautiful!
What am I thinking
- How wonderful it is that after years of my Hubby not wanting to go to any church meeting without me he has gone to a men's breakfast and bible study today on his own! (my precious Hubby had a bad breakdown about 8 years ago) God is blessing him so much praise God!!
What am I thankful for
- Everything that God has done for me and mine!!! I am grateful for my family and the fact that I will get to see most for them tonight at my Dad's Birthday Party!
What am I wearing -
My funky paint clothes!
I am going
- To paint the little half round table my precious Hubby fixed for today! I have been looking forward to this for months!
I am reading
– "Fascinating Women!!
From the kitchen
- I am going to cook for my Dad's Birthday Party today on the list is a Apricot Bread & Butter Pudding, Chocolate Eclairs and a Lemon Meringue.
Around the house
- I want to finish in mine and Ant's Room today all the little things!! I also want to start in the bathroom. Also I need to fold all our clean towels!
What can I hear
- My chooks clucking it's so cute!
One of my favorite things
- Embroidering my quilt!
A few plans for the rest of the week
- To get my table finished and the frill sewn and to get the bathroom cleaned, paint the roses around the top of the walls, seal the grout in the shower/bath and finish off Mt. Washmore's nook!
Verse for the day
- "I will keep in perfect peace who's mind is stayed on Me!"
My picture of the day
- Ant sitting outside in the garden feeding one of our chooks it's a fun photo!
Today Lord, please protect all my loved ones and help us all to stay under the shade of your wings in Jesus Name I ask! amen! Thankyou Heavenly Father